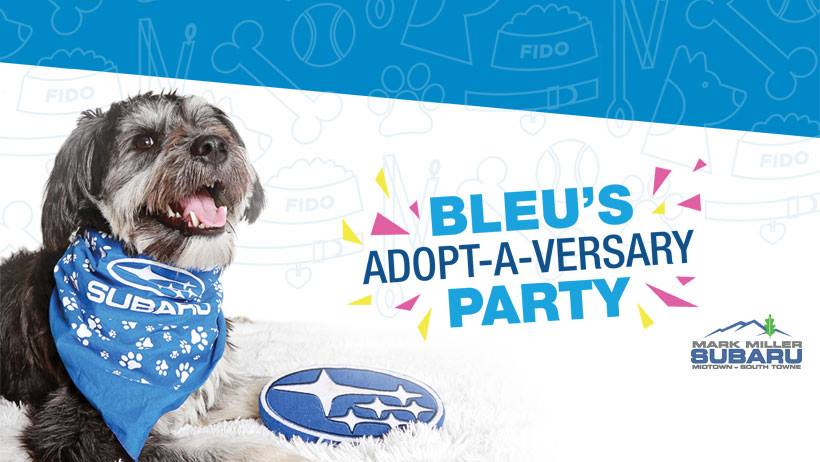 October 13th 2018 11am - 3pm


Celebrate a 'Year of Suba Bleu' by joining us for his 1st Adopt-A-Versay Celebration! Fun (and FREE) events and activities include:

1) The "Find What You Love" Launch of the all new Subaru Crosstrek - Bleu's new favorite car!

2) Suba Bleu Miller and our #SubaruLovesPets partner Nuzzles & Co. will be on site helping adoptable pets find their forever homes (thanks to the support of ASPCA).

3) A special Sneak Peek of a new play space for all of Bleu's furry friends at Mark Miller Subaru Midtown (coming Spring of 2018!)

4) The Humane Society of Utah, the organization who save Bleu, will be attending to help spread the word about their work saving animals in our community.

5) CAKE! For both humans and dogs!

Bleu's favorite people from the Utah Dog Park, the Animal Care Center, and The Malinois Foundation will also be there!
Hours
Monday

09:00am - 08:00pm

Tuesday

09:00am - 08:00pm

Wednesday

09:00am - 08:00pm

Thursday

09:00am - 08:00pm

Friday

09:00am - 08:00pm

Saturday

09:00am - 07:00pm

Sunday

Closed
Make an Inquiry