Subaru Symmetrical All-Wheel Drive

The Subaru Symmetrical All-Wheel Drive system is designed to optimize both traction and balance. The entire system lies along the centerline of the vehicle, balancing weight distribution between the two sides to help provide optimal performance and control.
Taking you wherever you want to go.

Symmetrical AWD, comprising of a longitudinally mounted Horizontally-Opposed SUBARU BOXER engine which achieves the low center of gravity and a symmetrically designed AWD drivetrain, is the system that Subaru has focused on for the best stability, safety and on-road performance at all times on all roads and in poor conditions. And it provides works with the outstanding traction of AWD to limit the chassis rolling and pitching, increasing ride comfort and making the journey enjoyable for all passengers. Subaru's Symmetrical AWD comes in a variety of different systems depending on the vehicle type and the transmission used.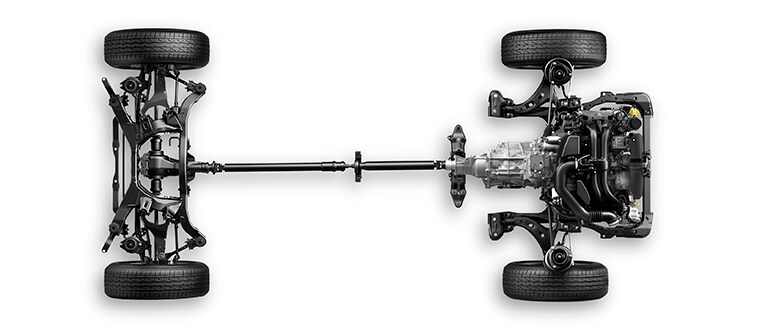 Symmetrical AWD, Subaru's own four-wheel drive system. Its greatest feature is that the powertrain, the core of which is the horizontally opposed engine, is symmetrically laid out in a straight line. As the four wheels bear weight equally with this basic layout, the road-hugging property of the tires is excellent and outstanding driving performance is achieved. It maximizes the potential of four-wheel drive. In addition, with symmetrical AWD, the heavy transmission is located near the center of the vehicle. Furthermore, the engine is the light, compact, and low center-of-gravity horizontally opposed engine. Due to its superior weight balance, the moment of inertia is low when turning and braking so the driver can enjoy the superior handling. At the same time, as the vehicle is stable and comfortable, the driver can enjoy a pleasant drive.