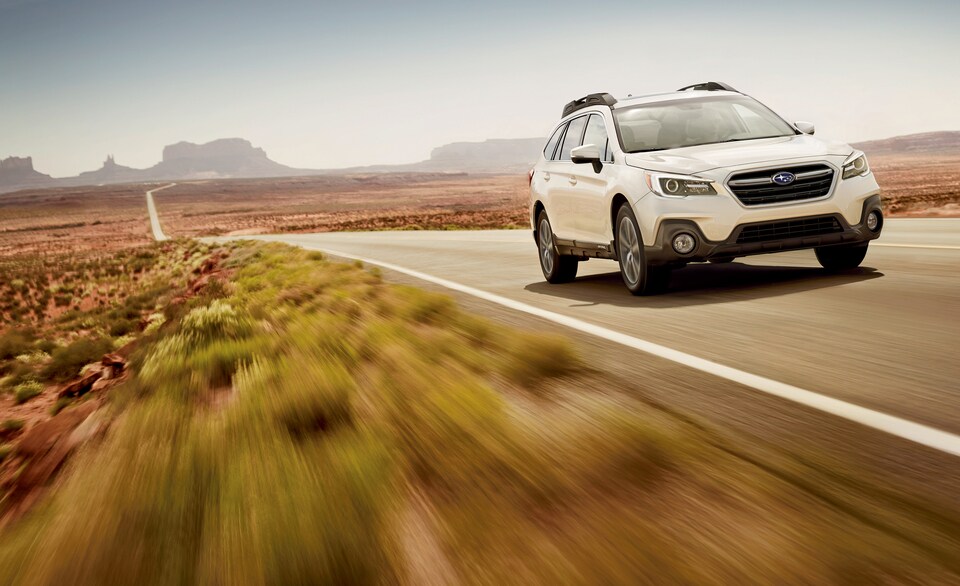 Explore the Subaru Outback near Salt Lake City
Looking for a new vehicle that's equal parts fun and functional? The new Subaru Outback provides the capability you require from your next vehicle with all the features you desire, too. Safe, roomy, durable, and comfortable to drive and be driven in, the new Subaru Outback is among the most well-rounded new vehicles available to you and others near South Salt Lake and Salt Lake City.
The Subaru Outback vs. the Competition
Compare it to compact SUVs, and you'll be impressed by the new Subaru Outback's car-like driving dynamics along with its efficiency. Compare it to competing sedans, and you'll be impressed by its ruggedness, capability, and space. Compare it to other wagons, and you'll be impressed by its value and versatility. Any way you cut it, the new Outback is a vehicle that begs to be driven!